Looking for polish dog breeds.
Did you know that Poland comes third when it comes to the number of dogs in Europe? 42% of Polish households own at least one dog.
Five Polish dog breeds are popular across the world. They are Polish Lowland Sheepdog, Polish Greyhound, Polish Hunting Dog, Polish Hound, and Tatra Shepherd Dog.
Dogs from Poland almost went extinct during world war 2 but thanks to the breeders, dog enthusiasts, and the Polish Kennel Club, they were bred back to normal.
Popular Polish dogs from Poland
Polish Lowland Sheepdog (Polski Owczarek Nizinny)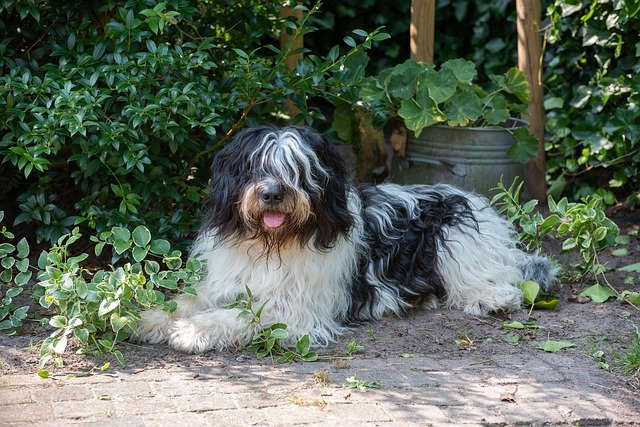 Polish Lowland Sheepdogs are the most popular dogs in Poland.
They were originally bred as shepherd dogs who used to guard and herd the livestock. These dogs are medium-sized and known for their long and shaggy coat.
They have a sharp memory and high intelligence which makes them a bit obstinate at times.
Being energetic and active, they need an active experienced owner who can keep up with them. They are popular these days as companion dogs.
The polish name for this dog is Polski Owczarek Nizinny. They are also commonly called PON abbreviating their Polish name. PON is also the national dog of Poland.
Polish Greyhound (Chart Polski)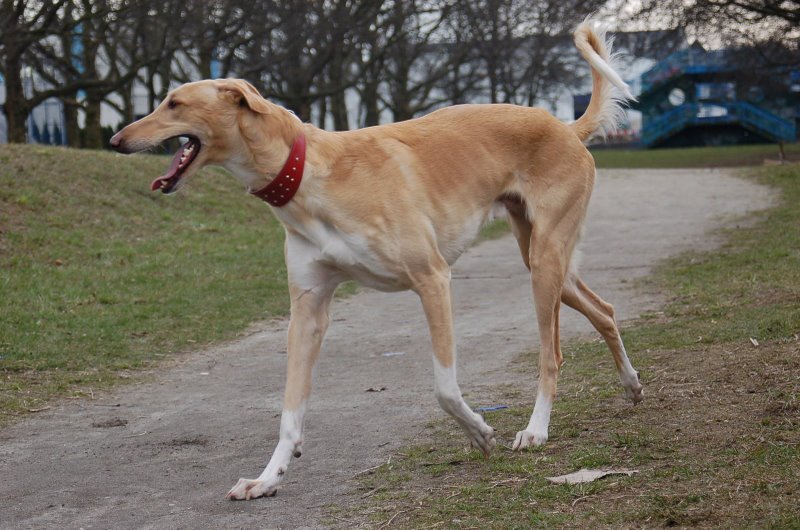 Polish greyhound, also known as Chart Polski in Polish, is part of the sight-hound category who used to hunt by seeing and chasing the prey.
These polish dogs are large dogs full of energy. Unlike other greyhounds, they are protective and territorial as well. They have a high prey drive and need to be trained from the beginning. These dogs serve well as guard dogs
While approved by the Poland Kennel club, UKL, and FCI, they are not yet approved by the American kennel club.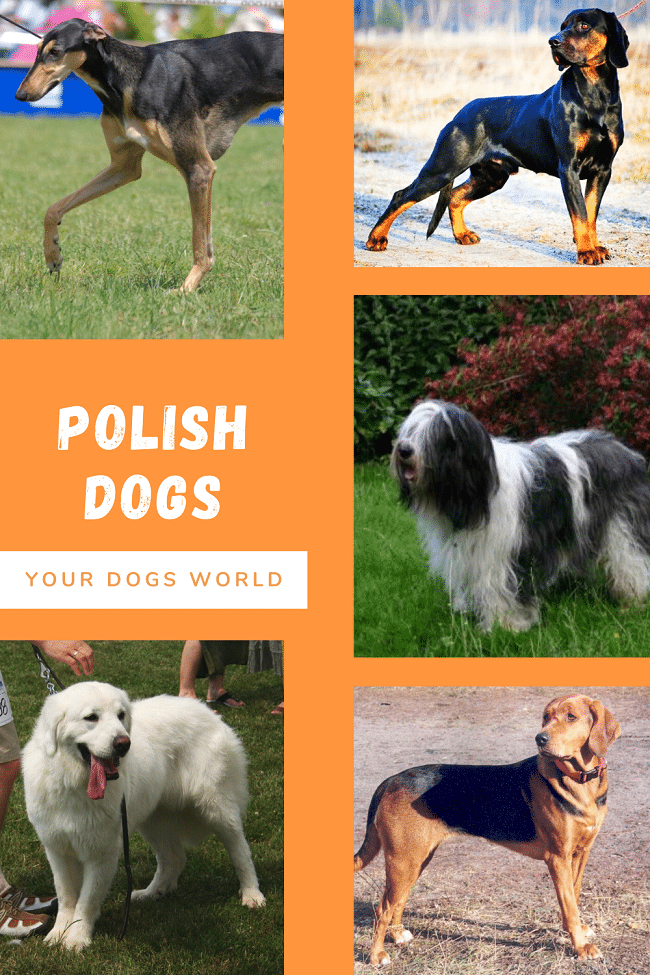 Polish Hounds (Ogar Polski) and Polish Hunting Dogs (Gończy Polski)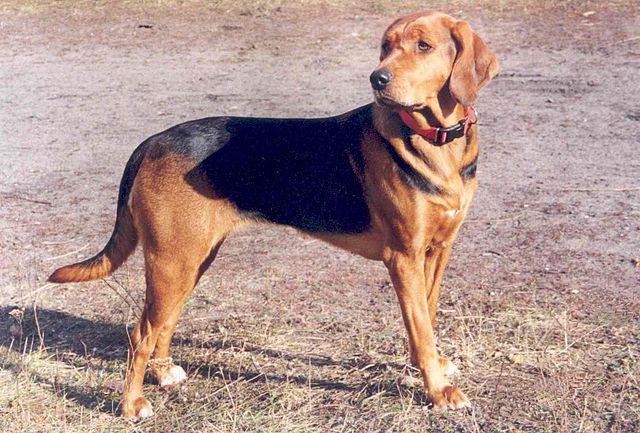 These dogs are medium size scent hunting dogs who were originally bred to help in hunting with their excellent smelling abilities. They used to track down the prey miles away.
Both these dogs were considered as one breed until WW2. After WW2, when the effort was made to re-establish Polish scent hounds, two different breeds were created.
Colonel Piotr Kartawik and Colonel Józef Pawłusiewicz are credited to re-establish these dogs.
Kartawik bred slightly larger, heavier dogs known as Polish hounds for hunting.
Whereas Pawłusiewicz bred smaller, lighter, and darker dogs for hunting and guarding as well. They were named Polish hunting dogs.
Both these polish dogs are active and energetic dogs suitable for folks with an active lifestyle.
Tatra Shepherd Dog (Owczarek Podhalanski)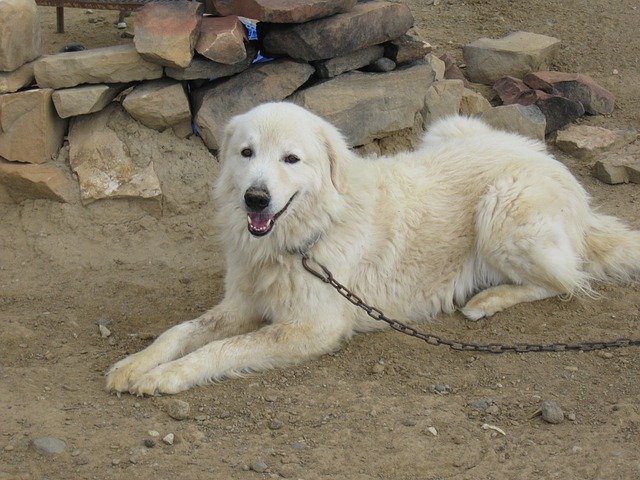 Tatra shepherd dogs are believed to have originated in the Tatra mountains of southern Poland from where they derive their name.
They were used to help shepherds in protecting the cattle as Livestock guardian dogs with their loud barking.
These dogs are also called as Polish mountain dogs or Owczarek Podhalanski in Polish. They are a rare breed with only 7500 registered Tatra Shepherd Dogs.
These large polish dogs are intelligent with independent thinking. They are protective but will not bite until pressed for the same. They are recommended for experienced owners only.
We hope you liked our thoughts on Polish dogs. Now we would also love to know your stories about them in the comments below.